God's Own Country
Francis Lee, UK, 2017
o
Johnny Saxby works long hours on his family's remote farm in Yorkshire. He numbs the daily frustration of his lonely existence with nightly binge-drinking at the local pub and casual sex. But when a handsome Romanian migrant worker arrives to take up temporary work on the family farm, Johnny suddenly finds himself having to deal with emotions he has never felt before. As they begin working closely together during lambing season, an intense relationship starts to form, which could change Johnny's life forever.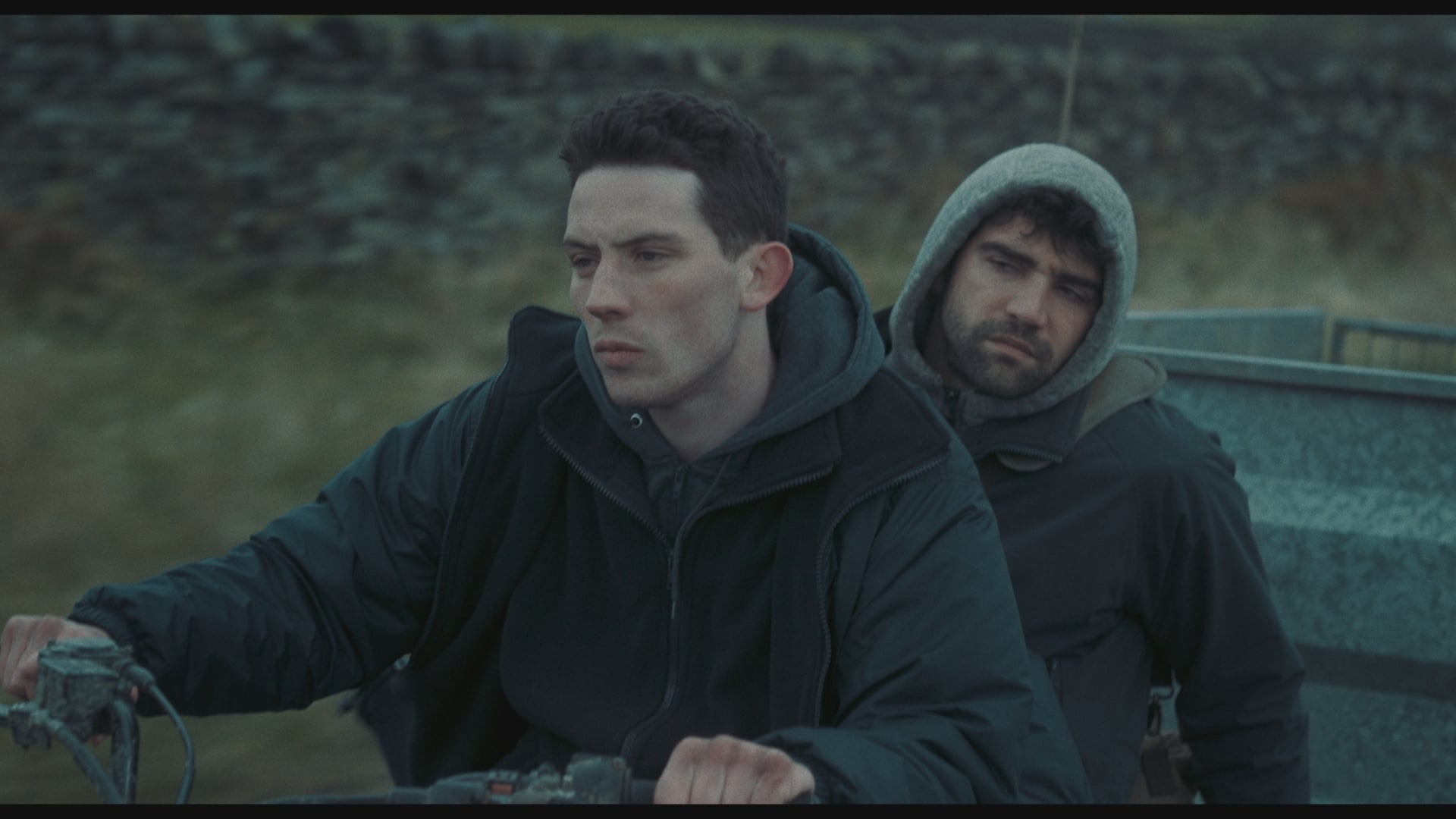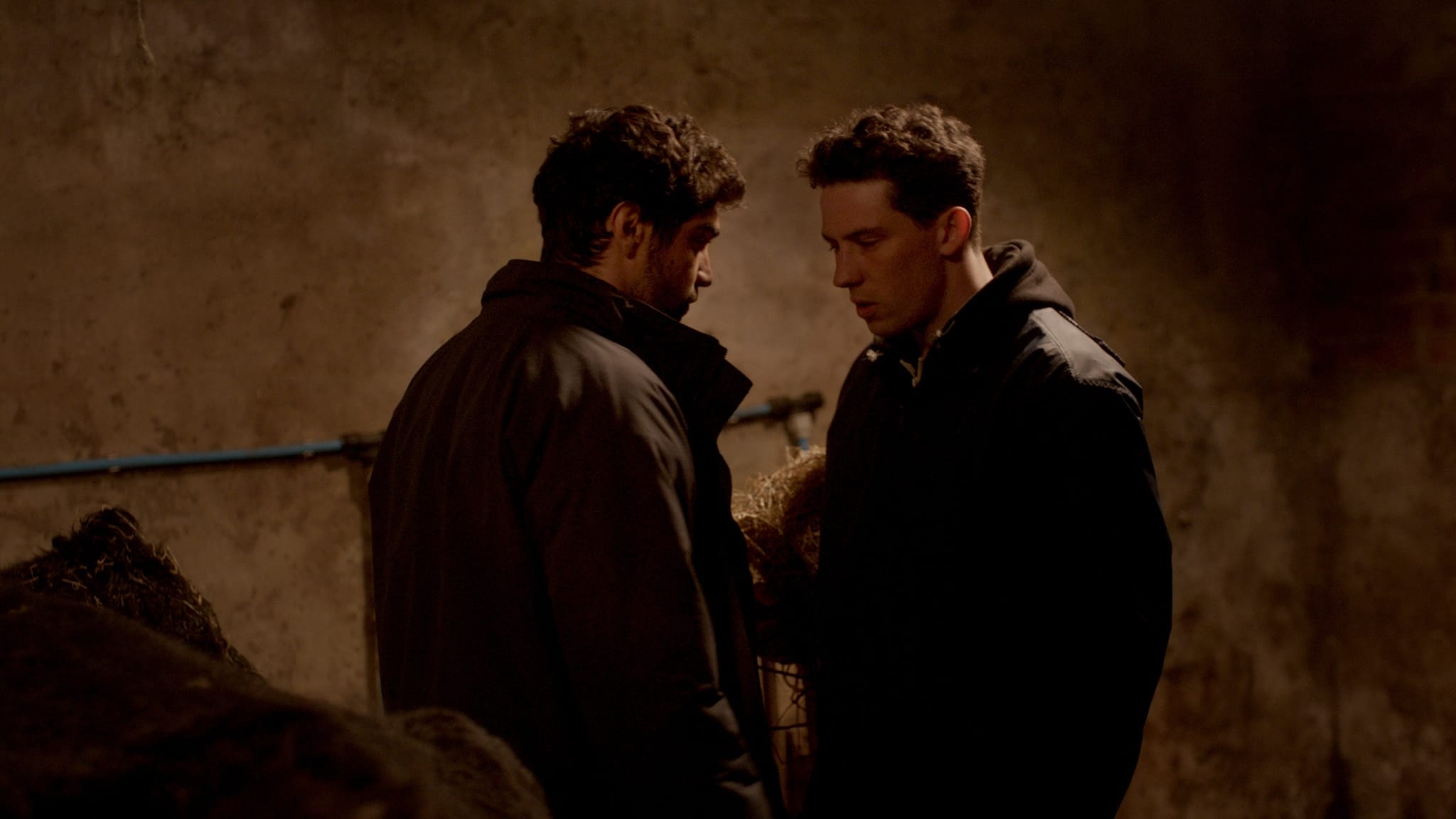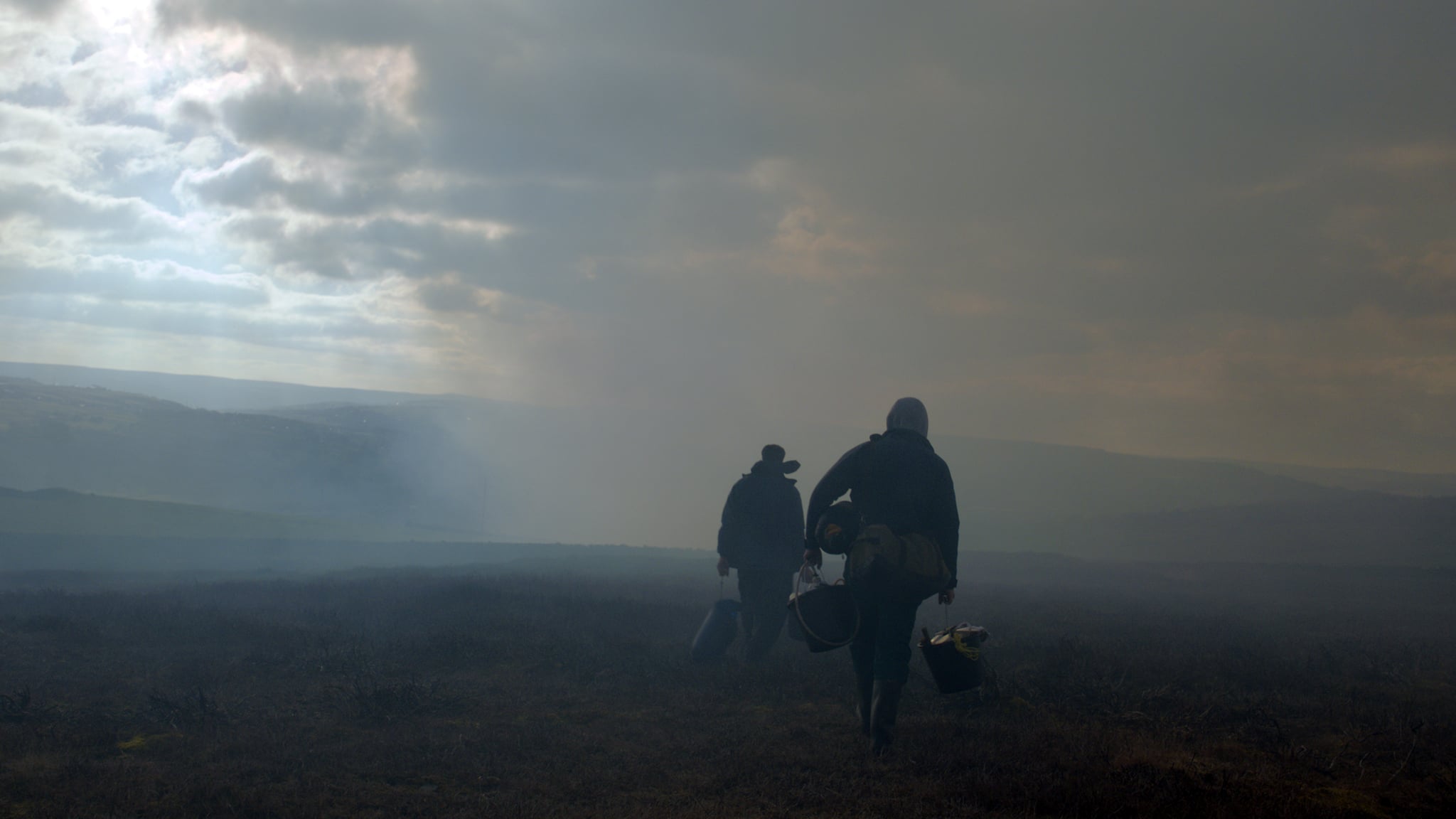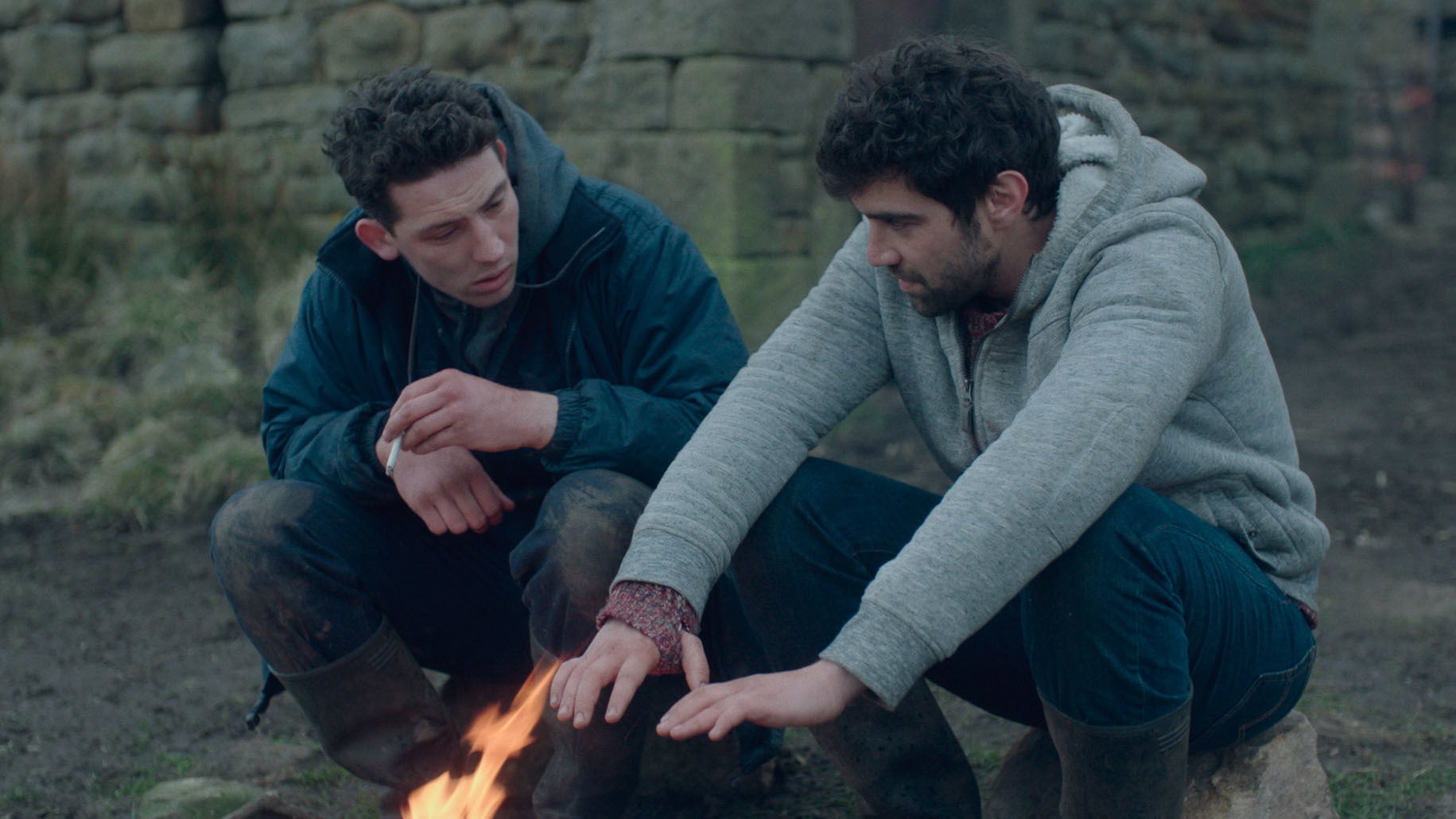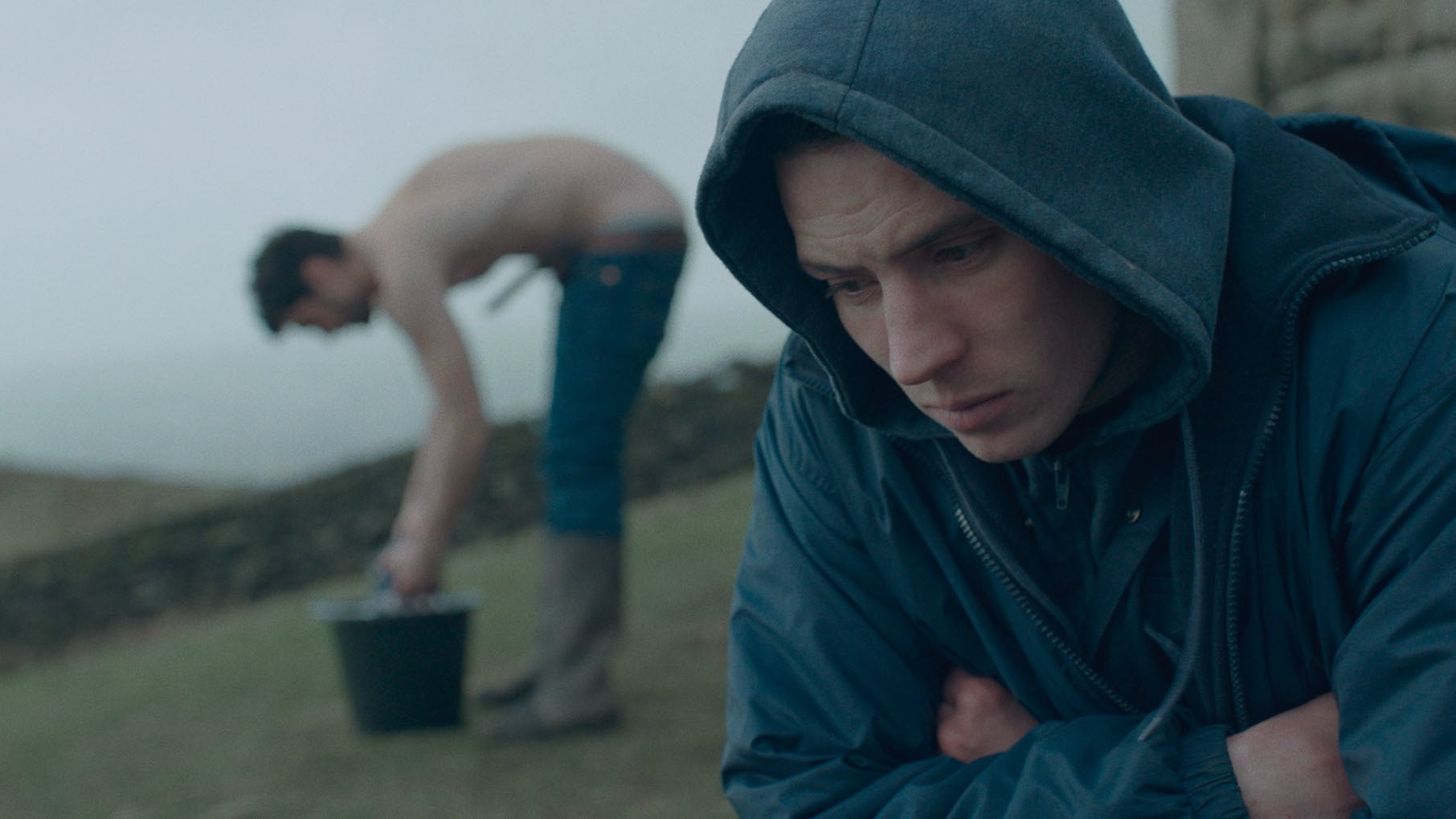 rogerebert.com, 8/24/2017

10/24/2017
Unter Schafen
Schwule Liebe auf dem Land: Das preisgekrönte englische Drama "God's Own Country" erzählt von Begierde und Verführung.
Sex, im Kino meistens am Ende einer Liebesgeschichte zu sehen, steht in Francis Lees Drama "God's Own Country" gleich am Anfang: Johnny, Mitte zwanzig, lehnt mit einem Kumpel an einem Kuhtransporter, ihre Hosen hängen in den Knien. Sie bewegen sich wortlos, zweckgebunden, das reicht für Johnnys Bedürfnisse.
Er lebt auf einer Schafsfarm in Yorkshire. Sein Vater kann kaum mehr laufen, außer ihm gibt es dort nur noch die Großmutter. Alle Arbeit bleibt an Johnny hängen. Er säuft sich jede Nacht in die Bewusstlosigkeit. Er will sich blind und taub und unberührbar machen, damit die Monotonie seines Alltags ihn nicht erschlägt.
Die Routine auf dem Hof wird gestört, als ein rumänischer Saisonarbeiter dazustößt. Er soll bei der Geburt der Lämmer helfen, auf den Weiden im Hochmoor, allein mit Johnny. Der benimmt sich rotznäsig, aber man merkt, dass ihm jemand wie dieser Gheorghe noch nie begegnet ist: Er bringt nicht nur Erfahrung mit, sondern auch Manieren, vor allem aber hat Gheorghe sichtlich Freude an der Arbeit, die Johnny so verbittert. Man weiß bald, dass es Sex zwischen den Männern geben wird. Die Spannung des Films entsteht nicht daraus, ob sie im selben Schlafsack landen werden, sondern wie es so weit kommt. Das Aufeinanderprallen von Aggression und Zurückhaltung, von Begierde und Hingabe wird durch die raue Umgebung, in der das stattfindet, noch dramatisiert. Die Kamera ist immer nah dabei, wenn der grobe Johnny durch Sex gezähmt wird, wenn Gheorghe ihm erst beibringt, wie man Zärtlichkeit aufbringt, und dann, dass man auch miteinander reden kann.
Aber natürlich ist Johnny immer noch ein Depp. Die ganze Erziehung des Herzens führt nicht dazu, dass er Verantwortung übernimmt, seine Wut bleibt. Francis Lee, der für seinen Film beim Sundance Festival als bester Regisseur ausgezeichnet wurde, zeigt Johnnys Leben mit einer Zuneigung, der man den Sachverstand anmerkt. Also nicht in romantischen Bildern, sondern in dokumentarischer Nüchternheit. Die Kamera nimmt die Arbeit im Hof aufmerksam auf, registriert die Bewegung auf den Schafweiden, und manchmal öffnet sie den Blick auf die Weite des Landes.
An den Menschen beobachtet Lee die alten Mechanismen von Geben und Nehmen, Vertrauen und Betrug, es passiert nichts, was man nicht kennen würde. Aber er spürt allen Gefühlen nach, bis er sie präzise fassen kann. Dadurch rückt dieser Debütfilm so ungewohnt dicht an seine Figuren heran, dass man der Liebe zuschaut, als wär's das erste Mal.
aVoir-aLire.com, 7/3/2018
Interview mit Regisseur Francis Lee
Interview mit Darsteller Josh O'Connor
Josh O'Connor discussing the movie
Movie Data
o
Genre
Romance, LGBT, Drama
Original language
English
Cast & Crew
o
Josh O'Connor
Johnny Saxby
Alec Secareanu
Gheorghe Ionescu
Bonus
o
Interview mit Regisseur Francis Lee
Interview mit Darsteller Josh O'Connor
Josh O'Connor discussing the movie
Review Süddeutsche Zeitung